Mobile Text Marketing with Allen Media
Reach out to your customers any time of day with Mobile Marketing
You can do pretty much anything on your phone nowadays – you might even be reading this on your phone. Knowing this, why don't you use it as a way to reach your customer base? Mobile text marketing may seem like a foreign concept to you, however, the experts at Allen Media can help.
Benefits of mobile text marketing:
Customers don't have to download any apps – the texts they receive are like the texts they send themselves
Text messages are immediate and are more likely to be opened than an email
Personalization of text messages can appeal to customers
Increase brand loyalty by offering exclusive deals and specials
Most text message programs are affordable for businesses
With mobile text marketing, campaigns can be tracked through the texting programs, so you will be able to see how many individuals are participating in the offer, where they are located, and more. There are a variety of campaigns you can run, including coupon blasts, regular blasts, and even trivia programs.
Customers must opt into the texting program – you cannot reach out to them first. You can begin to incorporate the texting program into the marketing you already do, either through social media posts, table tents, or cards you hand out to customers with every purchase.  They also have the option to opt out of receiving text messages.
Allen Media will work with you to create unique and successful texting campaigns, no matter what industry you're in. We'll reach your target audience and organize a plan of specials and deals you'd like to offer your customers.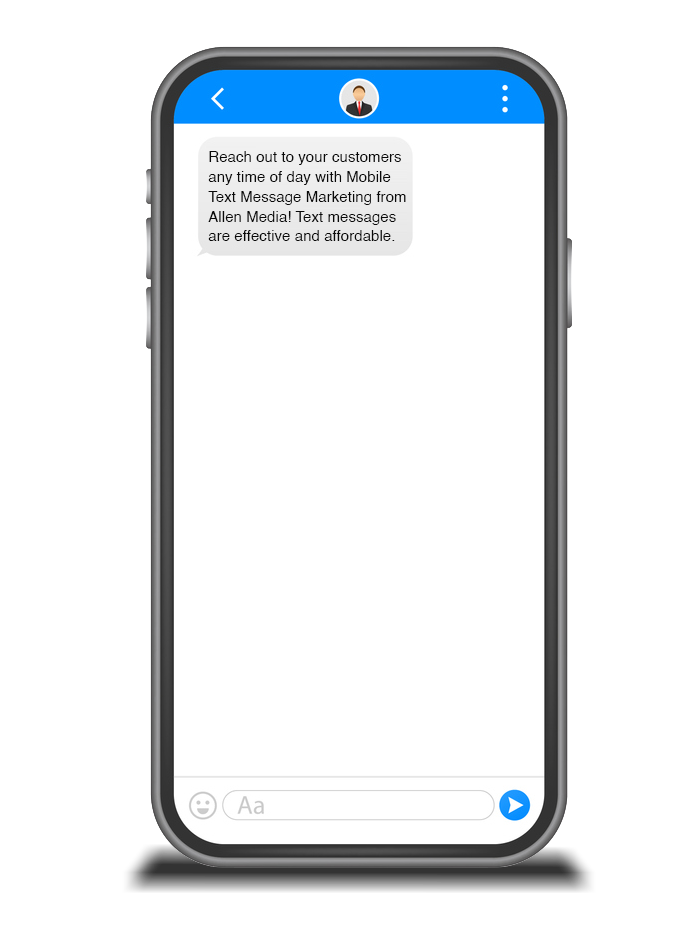 Let's Talk!
Contact us today for additional information about how mobile text marketing can help boost your marketing and create interaction between your business and customers!
South Hadley, MA 01075
413-534-6100
Venice, FL 34293
941-237-0408